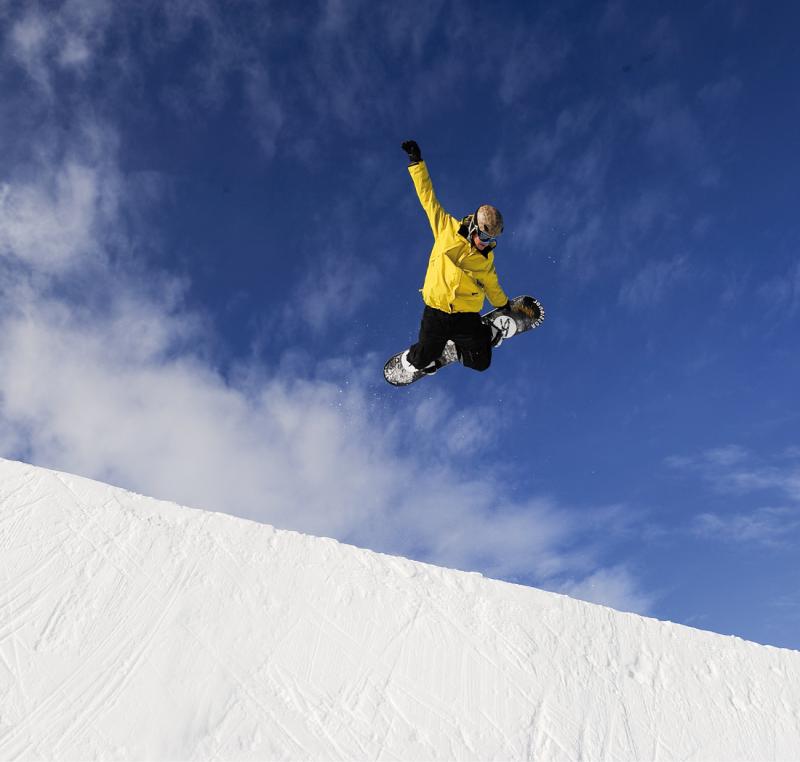 An absolute novelty during your skiing holiday in Trentino, in Italy: the Monte Bondone Snowpark!
Among the best snow parks in Trentino, it has been completely renovated, with 4 new 30 m wide terraces in the slopestyle area, which can host up to 16 structures. A funpark / boardercross track also suitable for beginners. And moreover, the fun does not stop even at night with the new LED lighting system both in the funpark area and in the Easy-Medium area. If you are thinking about skiing in Italy this winter, discover the best offers for a ski holiday in Monte Bondone and take the opportunity to learn about the snow park!
The snow park is managed by Mattia 'Frank' Furlanelli, born as an excellent rider on Monte Bondone, an attitude that over the years has led him to found and develop the project of SlopeDesign, an expert company in the field of construction and management of snow parks and freestyle areas throughout the Trentino. On Monte Bondone back then a 'local' after 15 years from the first historical experiences of construction of kicker and rail. "I am very motivated and it is a great honor for me to go back to work in Bondone" - said Mattia - "where I learned to snowboard and where I started my professional experience in this sector. I'm sure I can do quality work and for all levels of riding; the legacy of the park is very important and it is my intention to create a project that is up to expectations ".
The technical staff of Trentino is completed with two 'shaper' now well tested and expert: Stefano Carli, snowboard and master shaper who faces his 10th winter season in the Snowpark Monte Bondone and Luca 'Buba' Bombardelli, also a snowboard instructor and shaper for 7 years always in Bondone. Finally, the snowcat driver Oscar Brugnara will drive with precision and experience the indispensable mechanical means for the construction and daily maintenance of the area. A 100% Trentino staff!