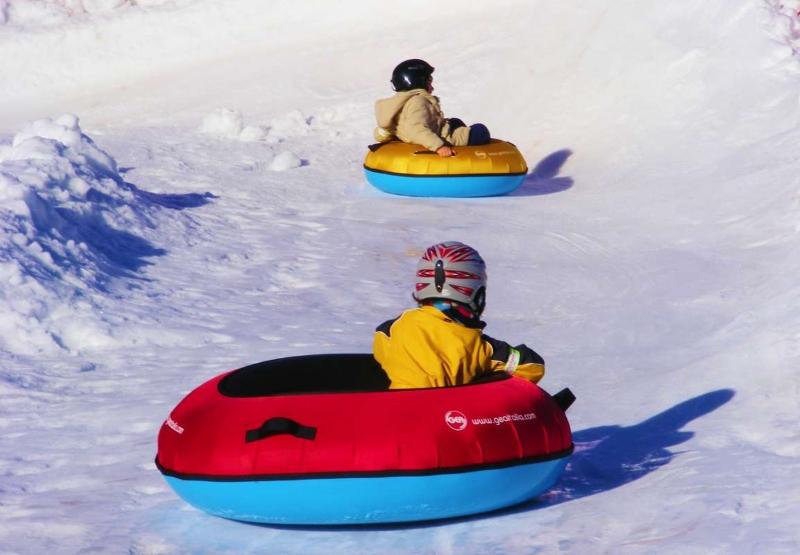 The most exciting and unforgettable activities for the whole family on a ski holiday in the Dolomites.
Here are the 5 activities that the Paganella ski resort offers you and you should not your children lose:
1. PAGANELLA KINDER CLUB
Three play areas all linked together: baby park Dosson, kids park Prati di Gaggia and Maso Effo. So many activities on the snow and in the open air when the weather is nice; many laboratories and games with qualified animators when the weather is bad. For all children aged between 4 and 12, if under 4 years accompanied by a parent
2. BIBLIOIGLOO
But have you ever seen a library in an igloo? Between a ski slope and the other, you can relax with books, magazines, movies, comics in the hot igloo while your children will be grappling with a special workshop of the Tarci artist.
3. WINTER PARK
This is a classic that never sets. If you want to see the smile printed on the faces of your children, you have to let them try to slip on the rafts of the Winter Park of Andalo Life Park
4. FUN PARK PAGANELLA
In this snow playground in Fai della Paganella you can try everything: snow tubing, mini snowmobiles, sledges and mini ski slopes.
5. PARCO FAUNISTICO
What are the animals that live in the Alps? The Spormaggiore Wildlife Park offers everyone the unique opportunity to observe closely the brown bear (Ursus arctos), the largest mammal that lives in the Alps and also some wolf specimens (canis lupus), one of the largest native carnivores of the Alps.