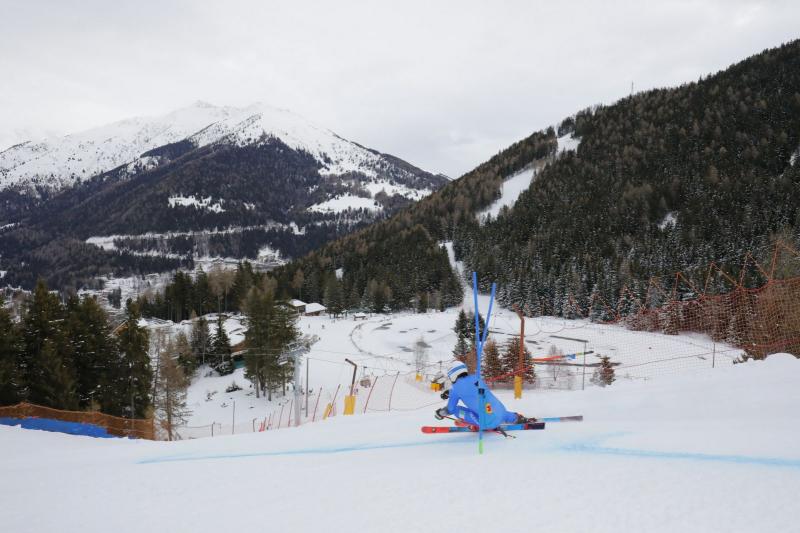 THE GIGANTISTS ARE A WOODEN BRIDGE TO PREPARE THE ADELBODEN RACE
During the Christmas and New Year's snow holidays, in Ponte di Legno you can admire the Italian ski champions: the men's national ski team has chosen this year the Pontedilegno-Tonale area to prepare, ski on foot, the appointments of the second part of the winter season.
It is always the black track "Casola", in the ski area of ​​Ponte di Legno, to host the Azzurri skiers in view of the Ski World Cup races. Here is the list of the skiers in training, on the "Casola track": they are seen Florian Eisath, Luca De Aliprandini, Riccardo Tonetti, Roberto Nani, Giovanni Borsotti, Simon Maurberger and Alex Hofer who joined the team after having qualified in the European Cup in the giant Solda (BZ).
Giancarlo Bergamelli is coaching the team, who is at home on the Pontedilegno-Tonale snow: "We were here last year and we had a great time, we were invited by the Ski Club Ponte di Legno again this year. collaboration with the Consortium Pontedilegno-Tonale and with the municipality of Ponte di Legno and we are happy to return. They let us find a perfect track, wet as you do for the World Cup slopes, that's what we need. The athletes are very motivated, have clear goals in mind and are preparing with determination for the race of Adelboden ".