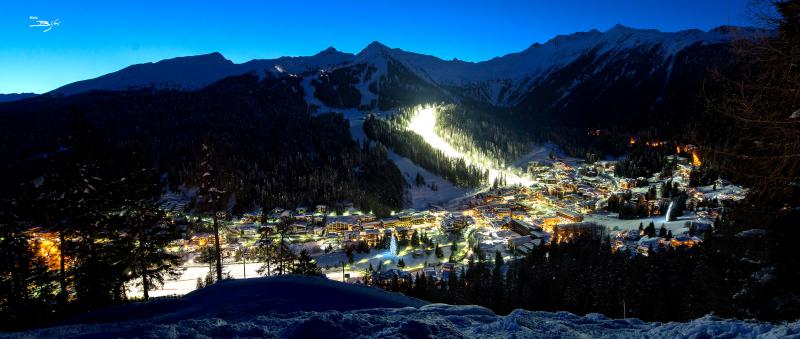 Headlights lit on the Canalone Miramonti: book your night skiing in Madonna di Campiglio!
Have you ever skied at night on a champion ski slope? During your skiing holiday in Madonna di Campiglio you can do it! The "Canalone Miramonti" slope is available by appointment. Take advantage of the best ski offers in Italy, you will also find promotions and offers with the skipass included on the Madonna di Campiglio Skiarea and the possibility of skiing at night in the best ski slopes in Trentino in the Dolomites! The track, the FIS Ski World Cup 3Tre, can be yours for one night or for a group of friends who want to spend an evening in the company and get excited by the changes in slope of the legendary track. Just book it at least 48 hours in advance and for a minimum of 2 hours. The cost is € 360.00 per hour (+ VAT 22%).
Technical features:
Difficulty level: black
Length: 610 m
Width: 70 m
Average incline: 27% max: 60%
The track is served by the "Miramonti" 2-seater chair lift n. 56.
Info and reservations at number 0465/447744 or by e-mail at the address: info@funiviecampiglio.it