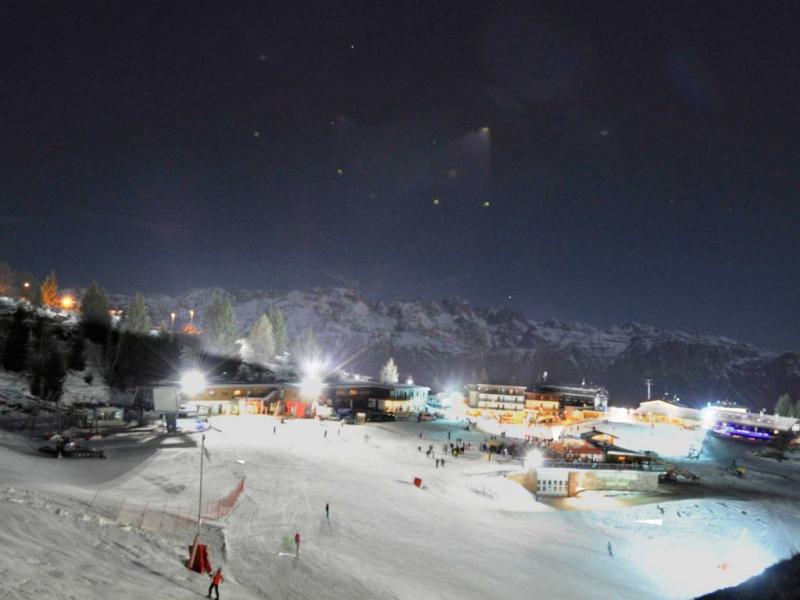 The most fascinating experience during your holiday in the Italian Alps: skiing at night on Monte Bondone!
Among the most popular ski resorts in Italy for a family holiday on the snow in the Dolomites, Monte Bondone offers several skiing holidays in the Italian Alps at unmissable prices and also offers you the chance to ski under the stars!
What does it mean to ski at night? The soft light that illuminates the track, the stars and the moon that dress the sky, the panorama of the city lights of Trento and the Adige valley with the funny apres ski entertainment.
An emotion to try, from 26 December 2017 every Tuesday and Thursday from 20.00 to 22.30, on the slopes of the Mnte Bondone, in the Dolomites, in Italy.